Vinh Van Lam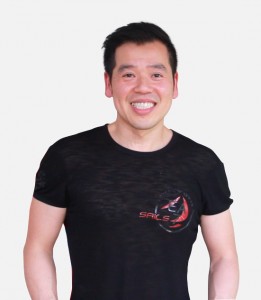 Vinh is a principal partner and the cofounder primarily responsible for ArtSHINE – a specialist mentoring and business coaching program developed by the Quantum Compass partnership for artists, artisans, designers, crafters and all professionals working in the creative & arts industries.
Vinh is an entrepreneur, company director, and business advisor with direct, real world experience and a practical hands on approach to running multiple business enterprises together with over 20 years experience and networks across retail, fashion & design, tourism & hospitality, manufacturing, and financial services.
Vinh has worked with companies such as Grace Bros, BankWest and St.George Bank.
Vinh is actively engaged in the design community and is a Director of Chris Chun Design and a Partner at AVL Designs.
Vinh is the Managing Director of Quantum Compass Pty Ltd.
Vinh is also a Director of City West Financial Services Limited (Bendigo Bank Pyrmont, NSW).
Stuart Horrex
Stuart is a cofounder of Quantum Compass; an Australian based boutique business coaching practice & consultancy assisting small business owners & social entrepreneurs as well as providing specialised business advisory, small business management & leadership capability, mentoring, and coaching for business owners, new start business, social enterprises, and not for profit organisations.
An ex bank manager currently engaged in Financial Services as a Learning & Development Facilitator across Australia with one of the world's leading financial institutions, Stuart is a dedicated learning professional committed to working alongside individuals and teams to deliver business success.
With a personal focus on the capability development of front-line leadership, and the performance improvement of teams, Stuart has a deep personal interest in coworking, small business, social enterprise & innovation, and 1st world micro-finance, P2P lending & lending circles, crowd funding, and impact investing.
Stuart has previously served as mentor for Young Achievers Australia, Australian Business Women's Network, and the Australian Social Innovation Exchange.Stuart now also coaches and mentors Social Entrepreneurs, most recently with a SSE & BT Social Entrepreneur Incubator program organised by The School for Social Entrepreneurs Australia.
As a manager at the Eastern Suburbs Business Enterprise Centre Stuart provided mentoring, business advisory, accredited training, and networking opportunities to both new-start and established small businesses, and Stuart has mentored 100s of new start entrepreneurs via the Australian Federal Government's New Enterprise Incentive Scheme (NEIS).
Stuart is an active member of the Australian Democrats and currently serve as the party National Secretary.